Dec 12, 2019
Adaptive Reuse of Bailey Power Plant Earns Honor Award from AIA Winston-Salem
Along with awarding Bailey Power Plant the top honor in the Adaptive Reuse category, the 2019 AIA W-S Design Awards jury noted "This project showed a very competent understanding of National Trust, LEED, and community requirements, with a holistic approach to the full scope and impact of the building.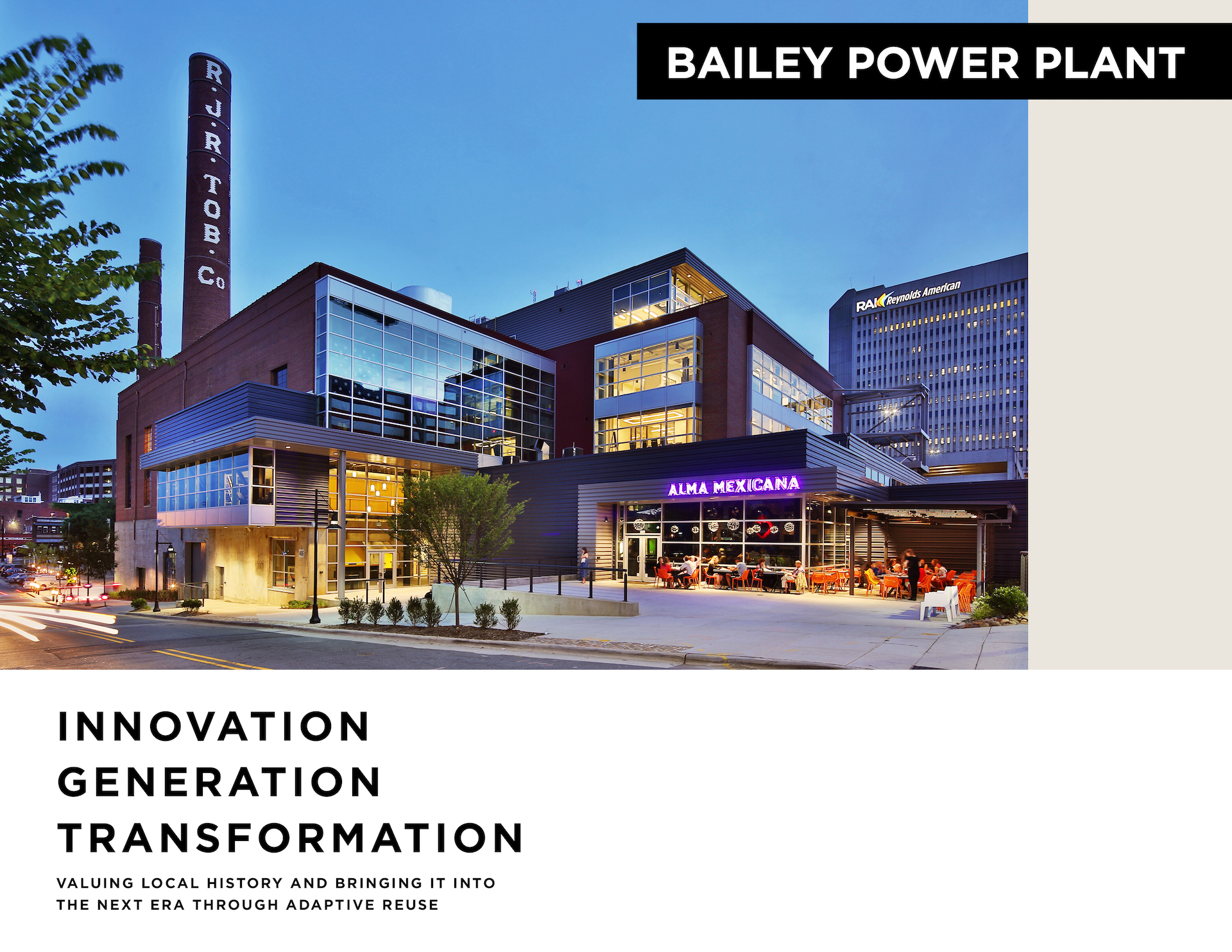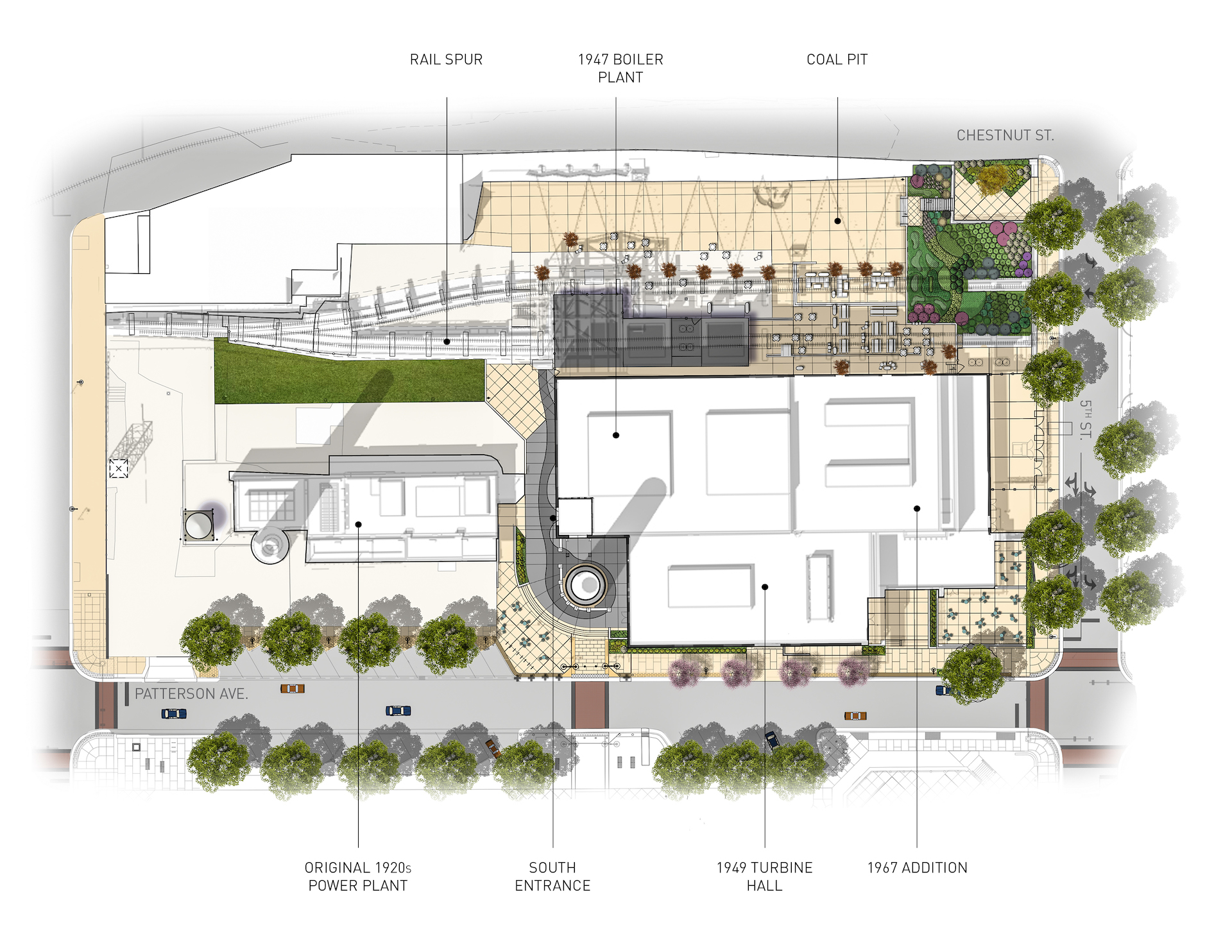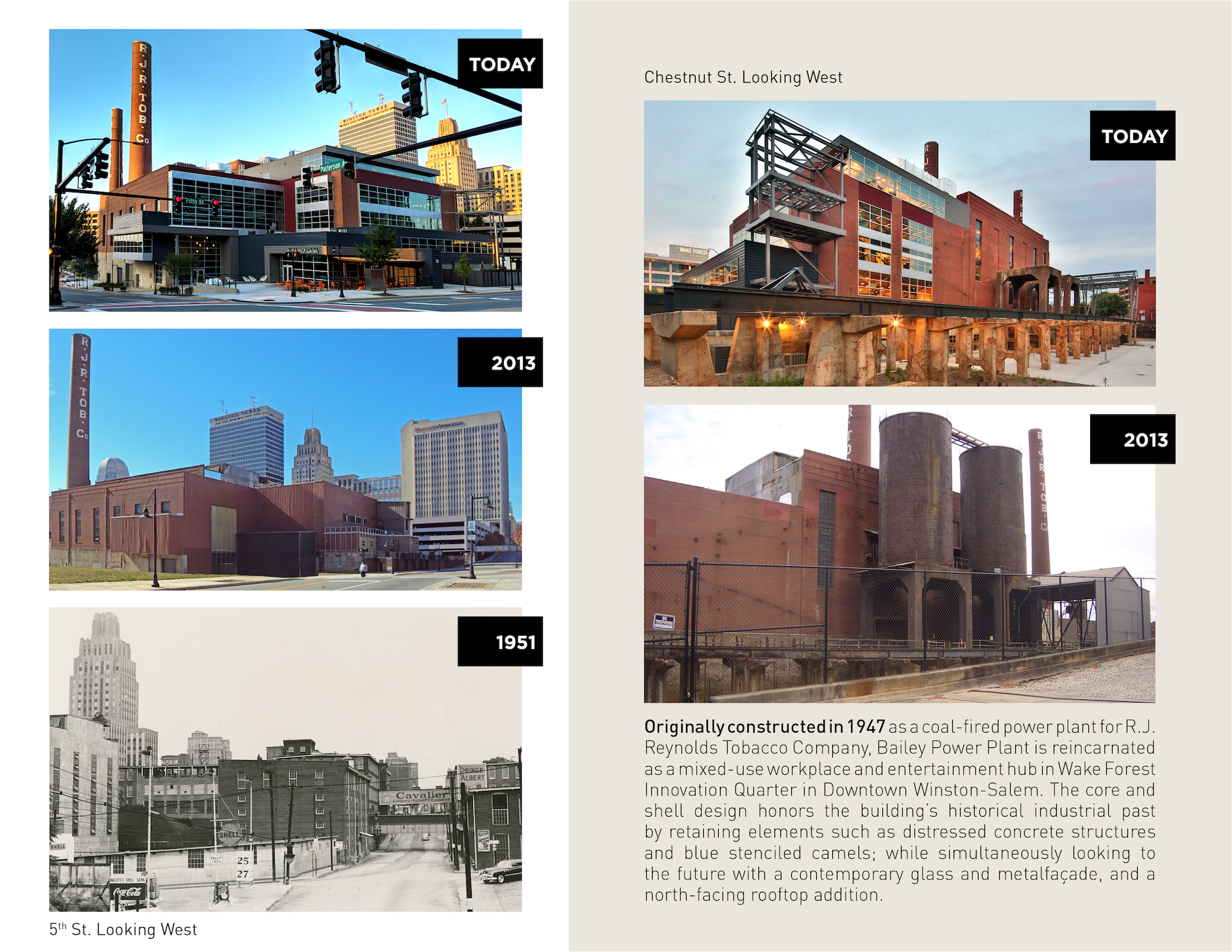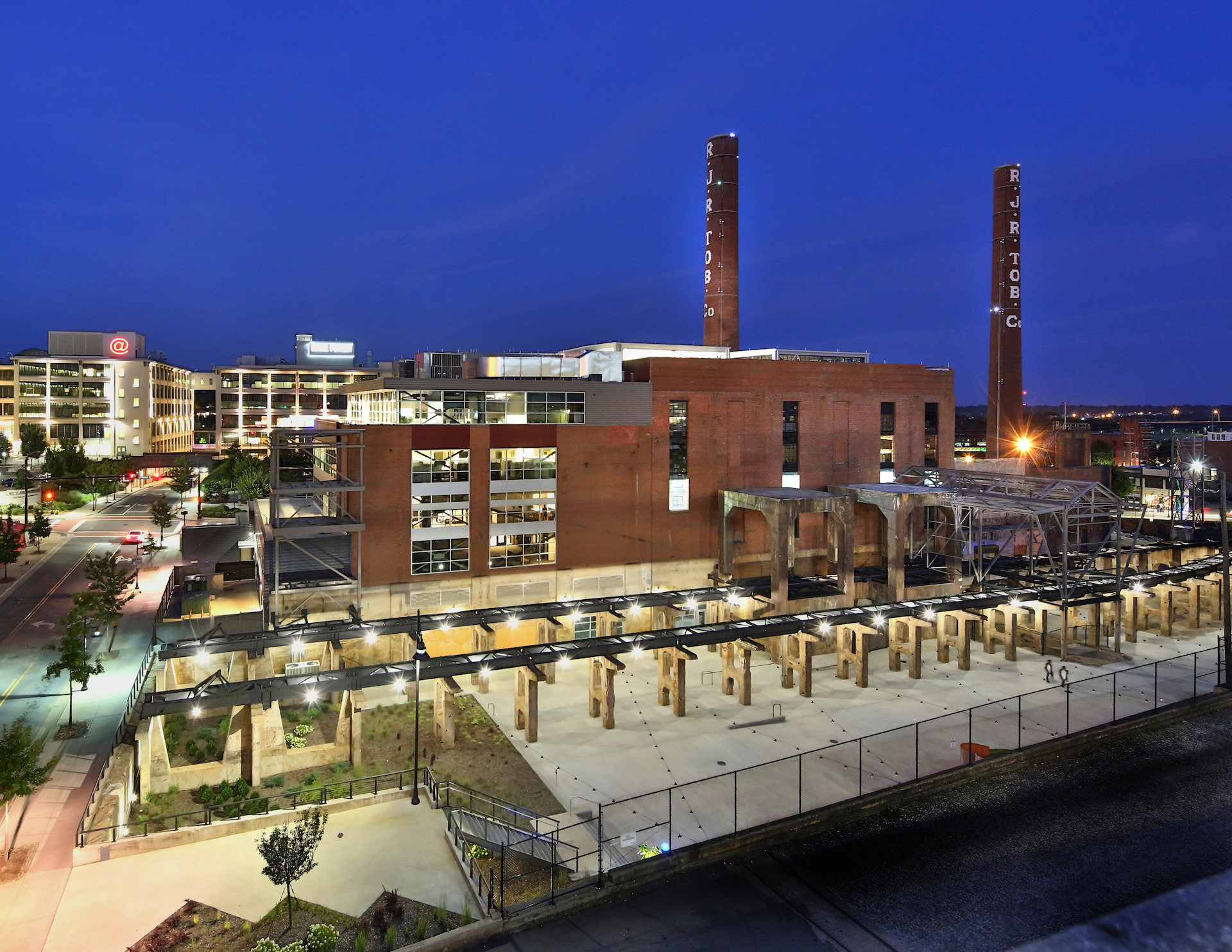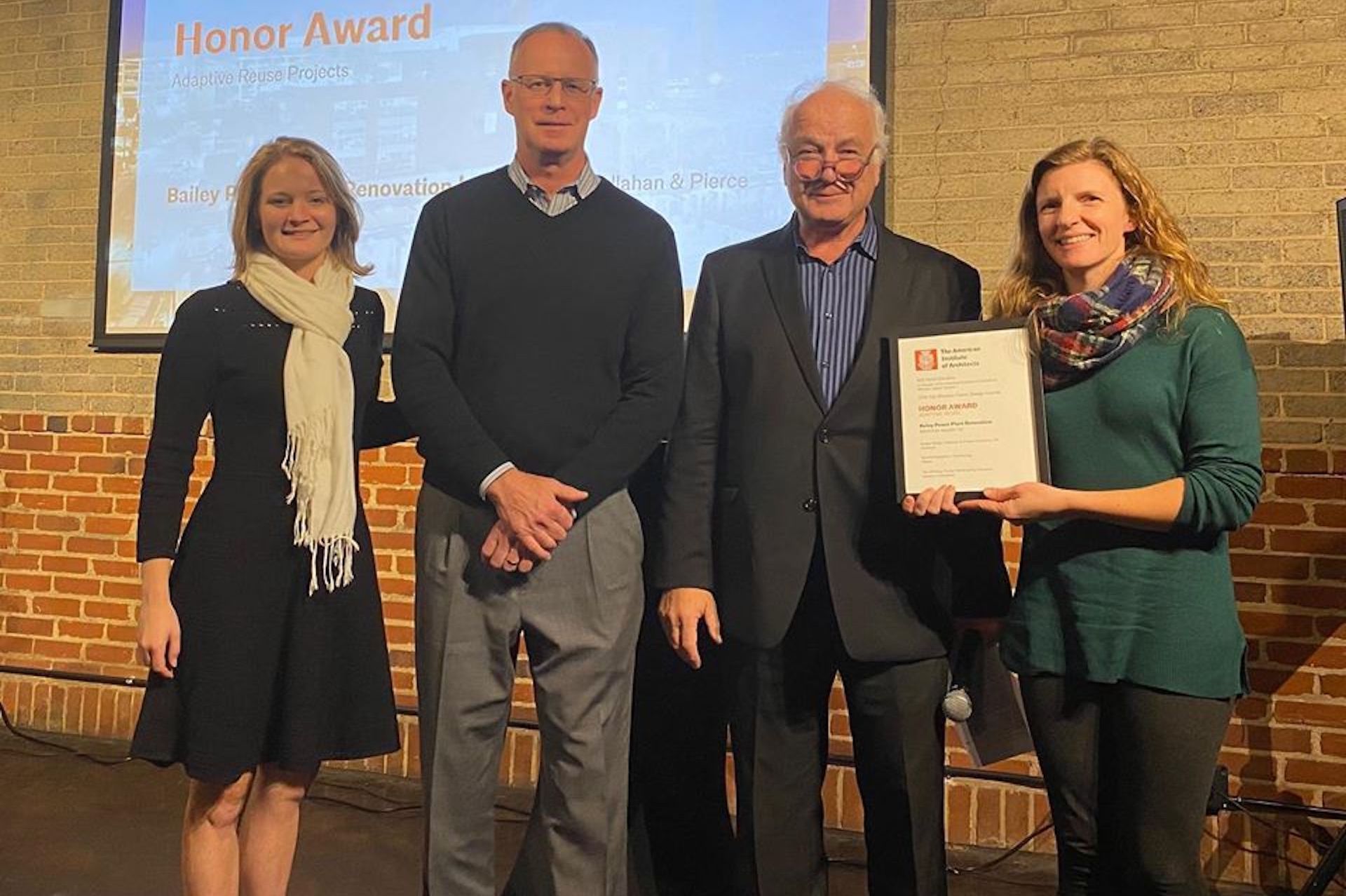 Architects Joe Bircher, Lauren Frye and Grace Hall attended the awards ceremony and accepted the award on behalf of the Walter Robbs design team.
Read more about our Bailey Power Plant Renovation project here.